Hey Guys,
Some of you probably know Jess is away at the moment which is why I am using this chance to finally type up that friendanniversary post I promised to do.
So basically Jess and I have known each other for a year now and a year is a very very long time don't you think?
We've had so many chats, about Doctor Who, Peter Capaldi, Harry Potter, Random stuff which we will keep to ourselves, Blogger things, Life updates and just helping each other out although we live on opposite sides of the world.
Sadly we are separated by oceans but we won't let that defy us. Did we mention we were timelords? if not shhh
Jess is the Anne to my Diana, the Companion to my Doctor or is it the other way round?
The sensible Hufflepuff to the mad excentric Ravenclaw I am and just all round an awesome friend!
Now what?
Ah yes *opens up Jess's post*
Oh mygosh it even looks like us!!! This is AWESOME !
Yes pretty awesome and halarious!
Let's list some things I've learnt
~ Hufflepuffs make the best friends!
~ Her accent is awesomer although she says mine's better.. although we both agree being British would be amazing!
See our accent's wierd.... haha I say our I mean Australian
Excuse a tiny bit of language but what Adam says about our inflection is indeed true.
~ We're such expert writers at coming up with our own stories
100 pages! and we are no where near done.
~ Crossing paths in the future is gonna happen..
(we do have that TARDIS remember)
~ She's just as awesomely fangirly as I
You don't want to see us when we get uber excited about somthing
~ She can put up with my fangirlyness like no one else can.. and supports it xD
~We invent ship names for our OTPS
SCOTTPALDI
I cannot explain this one... but some of you will geuss it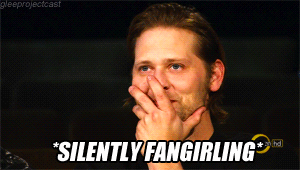 Hiddlesunlap (She doesn't know of this one)
but the first one
Which only us and a couple of people will get
~ Plane tickets are so expensive
So let's pretend plane tickets are cheap
~She's the ESFP to my quiet INFJ basically polar opposites but hey opposites attract!
Hope for many more years!
Love Ya!
Byeeeeeee!